Mind Blown Games is a small game studio that's dedicated to creating mind blowing entertainment software. We are currently in the early alpha testing stages of our new MMORPG called Been There Game. Please check back soon, we will be posting updated information here as it becomes available.

Visit the Orion Engine home page for details about the proprietary software that we are using.
---
Donations would be greatly appreciated!
This way our indie MMORPG project Been There Game can continue to progress.

Contact us for further details.
---
---
Been There Game
Mind Blown Games Forums | Orion Engine Home Page
---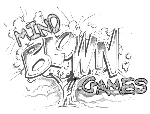 Copyright © 2002-2023 Eric L. DeBrosse
d.b.a. Mind Blown Games
All Rights Reserved